If you're thinking about using your phone camera as a webcam, then you've come to the right place. In this quick three steps tutorial, we'll show you how to start using your phone camera as a webcam. This will be done using an app called iVCam Webcam. Once you get everything running correctly, you can then use your phone for streaming with OBS. You can also use the app on Discord, Google Meet or Zoom. Your phone camera will act just like a regular webcam.
Step 1: Installing the Software
Download the app on your phone. You can do that by searching "iVCam Webcam" on the App Store. Or using the links below to download the application from the main website. Go through the installation process.
Step 2: Connect Your Phone
Now connect your phone to the PC using an USB cable. You should now see a feed of your phone camera on your PC screen. You can now adjust the settings. But be aware that the app is not completely free, as of right now it cost $9.99 (it used to be $7.99 when we recorded the video). Make sure you try the app before purchasing.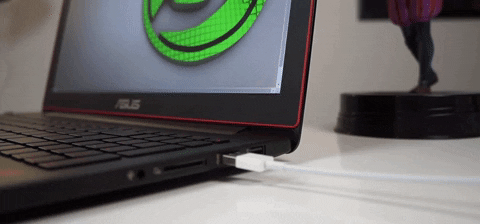 When it comes to video size and the settings, you can choose between 360 up to 2160. But camera feed seems to get laggy when choosing the 4K option. As for the FPS, you can choose between 15, 24, 25, 30 or 60 FPS. It's possible to change the settings from the PC software or directly from your phone.
Step 3: Add Webcam to OBS
Adding your new webcam to OBS can be done just like any regular webcam. Click on add, the '+' sign under sources, or just right click. Then choose "Video Capture Device". Create a new one and choose iVCam as your device. You can then resize it, then put it in frame so that it fits your setup.
Hopefully this will be useful for you. Maybe even lower the cost of having to purchase a new webcam for streaming. You can also check out our free streaming overlays and assets, see if you find anything you like.