Here comes a clean and simple looking collection of panels with extra banners and facecam frames. Use these elegant panels to complete your theme. This pack is crafted for the streams and content creators that likes to keep things simple, while at the same time presenting graphics that are unique and special.
All the following content can be downloaded and used on your stream channel.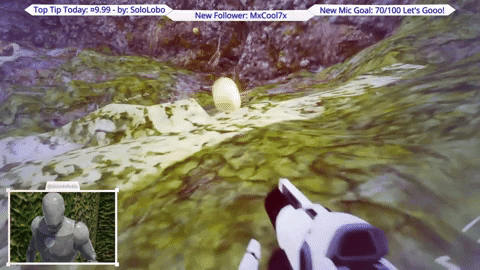 This pack includes three panel variants, Dark Mode, Light Mode and transparent background. Making it easier to fit the different background colors, depending on your platform of choice. You can see the different panels that comes in this pack below.
The sleek variation with a transparent background looks amazing on dark and light backgrounds as shown below.
The camera frame included can be positioned anywhere you like, in order to fit your setup. A banner is also included, where you can add social media tags, goal, donations, followers, etc.
You can download and use the overlays and panels on your stream. Link to download page below. You do not need to ask for permission, providing credit is optional. Feel free to send us a link to your channel if you'd like us to check it out.

Have fun and keep creating.